After more than a year of work, the vegetable cooking school Comme une poule opens its doors in brand new premises located in the Saint-Agne district of Toulouse. The goal? Teach as many people as possible to concoct appetizers, pies, brunches, burgers and desserts without any ingredients of animal origin.
It's also back to school for the cooking school Comme une poule in Toulouse. The concept, created in 2017 by Marie Audo and Vincent Vialla, will inaugurate its first premises in October in the Saint-Agne district of Toulouse. Indeed, after more than a year of work, the couple from Toulouse will offer each week to individuals vegetable cooking classes in his own school. On the menu: burgers, dishes to enjoy as an aperitif, Indian or Japanese specialities… All, concocted without any animal products.
How are the vegetable cooking classes going?
For each training session, Marie Audo and Vincent Vialla receive maximum six students. "It's a question of proximity, in order to take the time to explain things correctly and to answer all questions", stresses Vincent Vialla. The course begins with a presentation of the recipe, then the stoves start for about three hours. With a bonus at the end, a tasting of the cooked dishes.
Comme une poule also offers online vegetable cooking classes, with a videoconferencing system that facilitates interaction with students. " The recipes are slightly simplified when we are remote because not everyone has the equipment and ingredients that we make available at school", explains Marie Audo.
Whether face-to-face or not, students always leave with a booklet that allows them to reproduce the prepared recipes, or their variations. "It's a popular medium, we have a lot of feedback from students telling us that the booklet helps them to continue cooking at home," rejoices Vincent Vialla.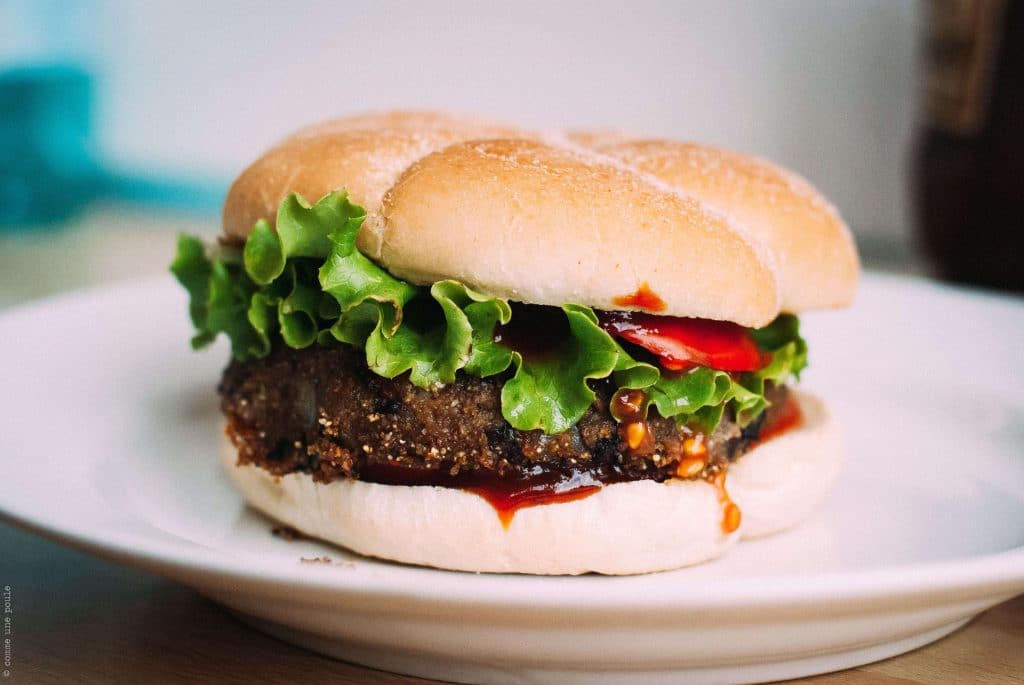 Vegetable cuisine in short circuit and in season
Far removed from the clichés of vegetable cuisine, Comme une poule does not only offer recipes based on wheat or quinoa. "The students make everyday dishes, such as burgers, brunches or aperitifs. They are prepared with ingredients easy to find in townfrom producers or in specialized stores," says Marie Audo.
Indeed, whether for their refrigerator or those of the school, the couple picks the fruit and vegetables themselves at Midi Cueillette, in Portet-sur-Garonne, or buys them directly from the producer, at the farm of Borde Bio, in the Izards district of Toulouse. "This mode of consumption also allows us to cook only seasonal products ", continues Vincent Vialla. Indeed, the recipes are modified every three months to correspond to the seasonality of the ingredients. "There are obviously some that are more difficult to find in local shops, such as Indian spices or mustard oil for example," admits Marie Audo.
Vegans behind the stoves
Before embarking on the Comme une poule adventure, Vincent Vialla was a manager and trainer in the computer industry. Marie Audo is a graduate of a master's degree in educational engineering. The couple therefore had sufficient skills to imagine their own training center.
All that remained was to find a common project. He turned to their hobby: eating. But not anyhow. The couple have been vegan for almost ten years. "At the time, this way of life was rather the subject of ridicule. Then over the years, more and more people around us told us "I would like to change my consumption habits but I don't know how". We had been there and we knew how to pass on our knowledge. So the idea of ​​creating a plant-based cooking school naturally came to us," explains Marie Audo. But before claiming to be cooks, the people of Toulouse have themselves taken courses in cooking and plant-based pastries alongside specialist chefs such as Olivier Picard and Linda Vongdara.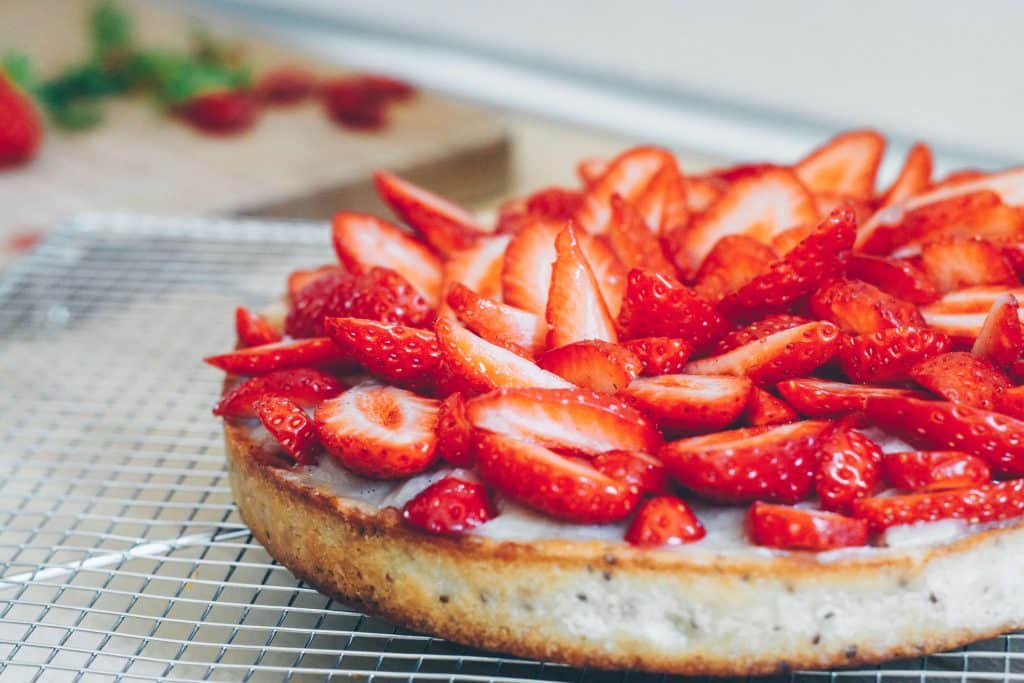 Cooks and pastry chefs in Toulouse
In addition to vegetable cooking classes, Comme une poule also offers plant-based pastry class. Exit cream, eggs, honey, butter and milk. The couple also uses only products that do not involve the exploitation of animals. However, the students easily make cakes, mousses or even fruit pies.
"We recently realized that we are also pastry chefs," jokes Vincent Vialla. Indeed, the couple manages a second company, "Dynamite", created following a slight misunderstanding. "When we embarked on our school project and took pastry training, some of our relatives told us ordered birthday cakes, then a friend asked us to sell pastries at a Christmas stand… Word of mouth meant that we had more and more requests for pastries. However, it was not at all our project", is still surprised the founder. "Then one day, the owner of the Virgule coffee shop near the Capitole offered us to make all of his pastries," he continues. This event pushes him to create a new company to separate their activities as trainers and pastry chefs. Today, Dynamite also supplies the Utopia bistro in Borderouge and the Campillo coffee shop.
Plant-based cooking courses for catering professionals
In addition to individuals, Marie Audo and Vincent Vialla also train catering professionals. "We have some customers who decide to change the orientation of their map, others who settle and want to improve their skills in plant-based cuisine, like the buyers of the Natura coffee shop, which reopens from the end of September in the Compans-Caffarelli district," explains Marie Audo.
Whether for chefs or amateurs, lesson reservations for the upcoming school year have been open since last week on the Comme une poule website. The first vegetable cooking class, which will take place on Saturday October 15, is already complete. But new dates are already available until month of December. In particular to banish foie gras and learn how to prepare good holiday meals.
The people of Toulouse will also be present at the Vegan Place event which will bring together the national actors of veganism this Saturday, September 17 at the prairie of filters in Toulouse.
Practical information: Comme une poule, 3 rue Massenet, Toulouse. Online reservations.