Google Assistant is available on IFTTT since he started. A quick and easy way to interconnect multiple objects and systems for simplified voice control. If the famous IFTTT online service has lost some of its interest since switching to a paid formula, many people still use it. Be careful if you have many IFTTT recipes who use the Google Assistant service, Google announces a major change coming soon that will require redoing your IFTTT automations!
Indeed, several Google Assistant users started hearing the following message a few days ago, after triggering IFTTT on the web giant's smart displays and speakers:
By the way, there will be upcoming changes in this IFTTT integration. Visit the Google Assistant Help Center to learn more.

Google Assistant
A change for the end of the month
the July 31IFTTT effectively informed its users through a mailing campaign of an upcoming change August 31 regarding the use of Google services.
This is a notice that on August 31, 2022 the Google Assistant service on IFTTT will be changed due to changes that Google is requesting on its platform

Excerpt from the IFTTT email sent to its users
---
IFTTT also adds in its press release that the switch is not automatic since the changes implemented by Google do not allow any way to transfer recipes to the new format. So there is obligation to recreate all of the IFTTT applets that use Google Assistant.
Your existing Google Assistant applets will be archived and your service login information will be deleted… There is no direct migration path for your existing applets

Excerpt from the IFTTT email sent to its users
A service that still loses a little more of its interest
Millions of people have connected Google Assistant to IFTTT and activated thousands of applets. But this change still disrupts the use made of the service. Even beyond the fact of having to reconnect and redo the smart recipes, several interesting and useful functions will no longer be available :
Custom Google Assistant responses to user-configured trigger phrases via IFTTT are no longer supported in this new release.
Existing Google Assistant triggers that allow input of variables (example: say a phrase with a number) will also not be supported.
Custom trigger phrases like "OK Google, turn on the kitchen" will now need a much less natural trigger phrase like "OK Google, Active turn on the kitchen".
Important changes and without real explanation from Google which should, once again, see the use of the IFTTT cloud service abandoned by many users.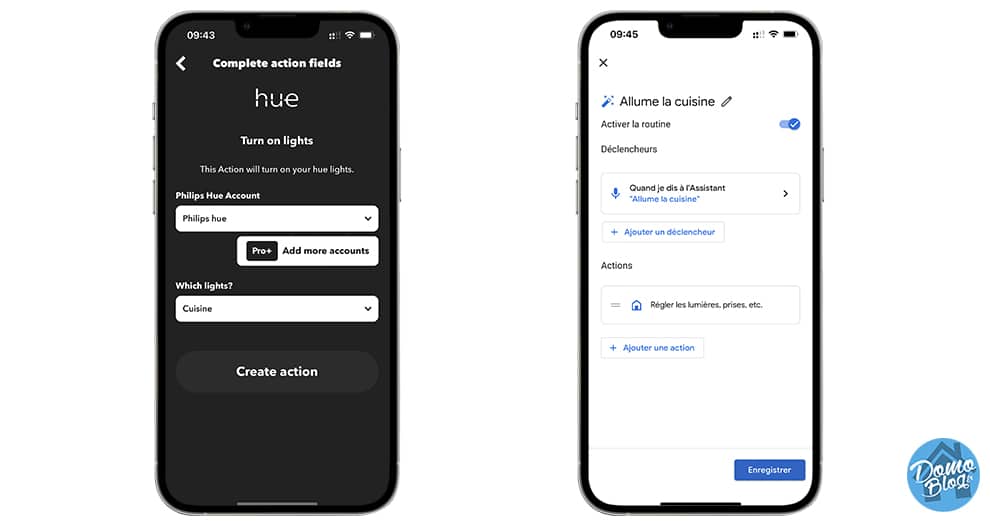 It is true that since then, the Google Home application has evolved and already allows the interconnection of multiple services and connected objects to finally allow the same actions from the routines, all for free unlike IFTTT which now charges its service $5/ months for unlimited applets or $2.5 for only 20 scenarios.
---
Note in passing that the rates have been revised downwards, since the first paid plan was at $9/month… A sign that the platform has lost interest with many users since and that this paid formula is not probably not so used in the end.