By Manon C. Photos by Manon C. Published on July 29, 2022 at 10:53 p.m.
Shouk invites you to travel through its menu of Levantine specialties and its crazy hummus, the work of the new chef in the kitchen, Ohad Amzallag.
A stone's throw from the Canal Saint-Martin on the lively rue de Lancry, Shouk invites the curious to discover the secret of the israeli cuisine, and this initiatory journey promises to be full of devilishly sapid discoveries full of relief. At the head of this restaurant with large volumes and sun-drenched terrace All day long, Shelly Bar and Tamir Kafirboth from Tel Avivwho are committed to bringing the best of their country to the table.
To do this, the duo called on a new boss which has just passed behind the stoves: Ohad Amzallagrising figure of the new Israeli food scene, who brings in his suitcases his techniques, his recipes and his prowess. And what a meeting of madness!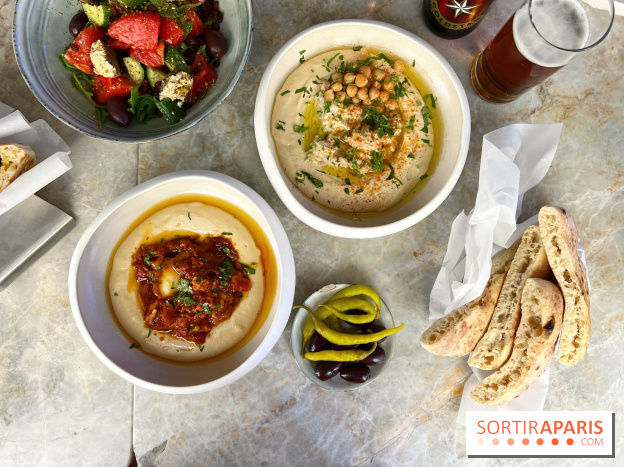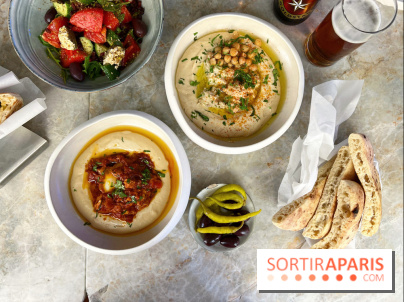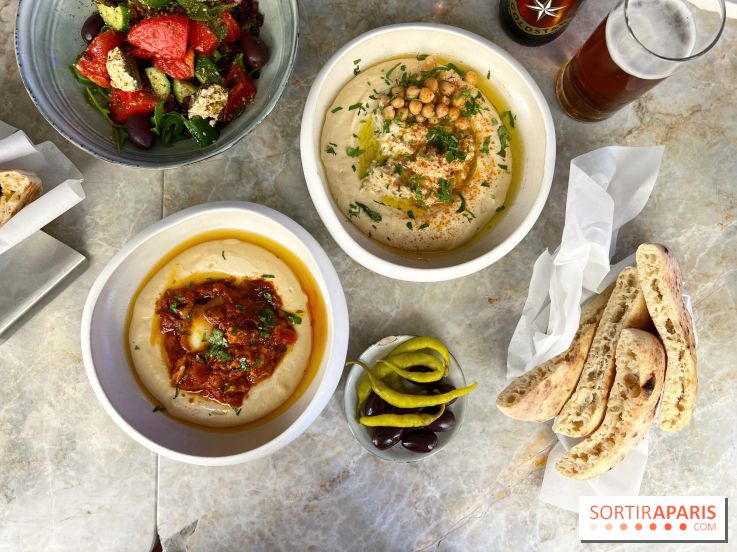 On the menu, since the opening of the establishment in 2018, we can savor a levantine cuisine to the inspirations drawn here and there, from the four corners of the Mediterranean. But with the arrival ofOhad AmzallagShouk enters a new dimension, becoming one of the levantine tables the most exciting in the capital.
the middaythe restaurant unveils a deliberately short menu with THE star of the place: the Humus. If you thought you knew everything about this cult dish, so prepare to be surprised. It's very simple, the Shouk hummus is probably one of best hummus that we have been given to taste. Better yet, it is served if generously that it is savored with two or even three fine beaks.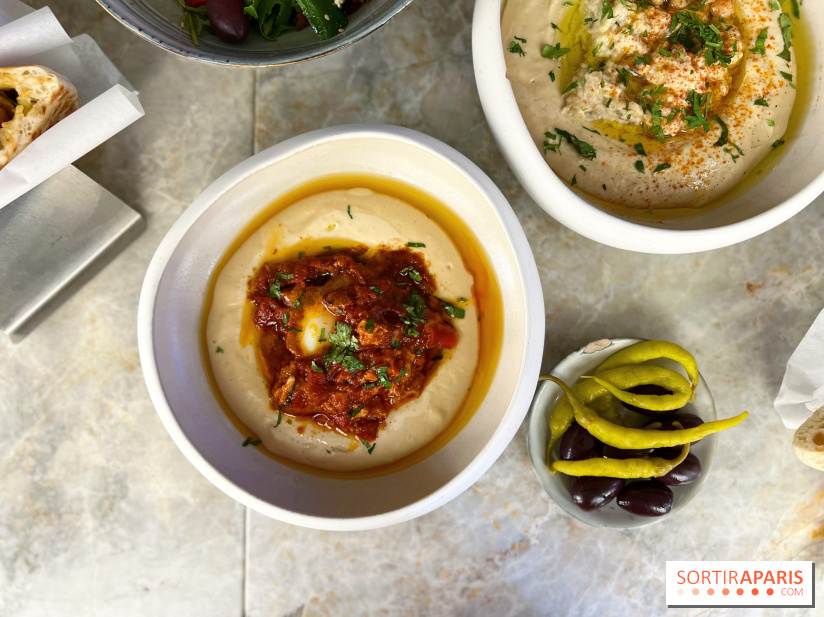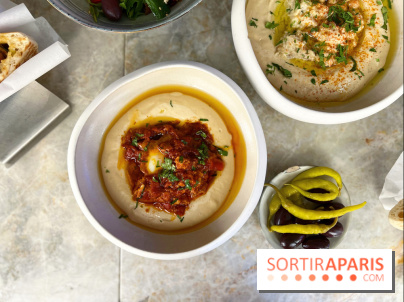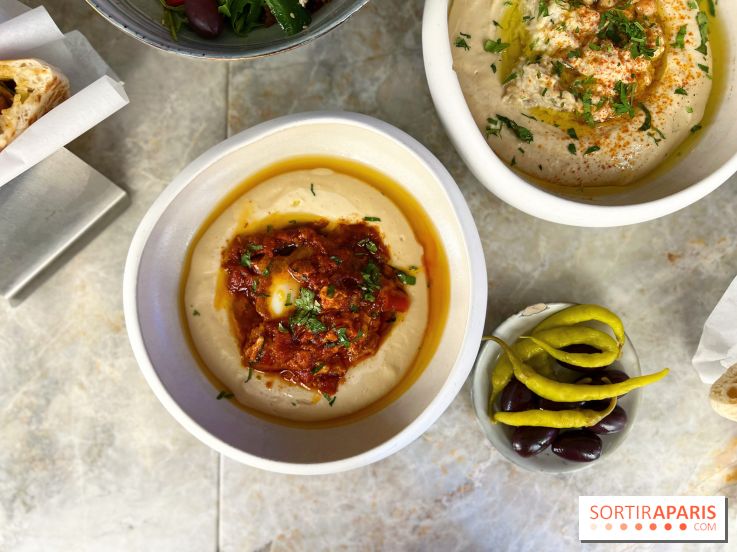 We opt, at choice, for the classic hummus (9€), the eggplant hummus (12€) and its incredible smoked tastehummus with mushrooms, bassar hummus with minced meat ragout, but also and above all our big favorite for lunch, the hamshouka (15€), ultimate encounter between a hummus and a Shakshouka. Light, creamy, smooth and finechef Ohad Amzallag's hummus is a wonder. The chef shares his secret for a successful hummus with us: baking soda!
Another flagship proposal from Shouk, at noon, the traditional pita which comes in a version yellow chicken shawarma grilled over embers (€15) with a delicious yoghurt-amba sauce made with mango and a gaggle of secret spices including turmeric and chilli; or in version halloumi (€12.50) for vegetarians and fans of this Cypriot cheese. Tasty and full of relief, Shouk pitas are prepared from a soft bread in direct from Israel.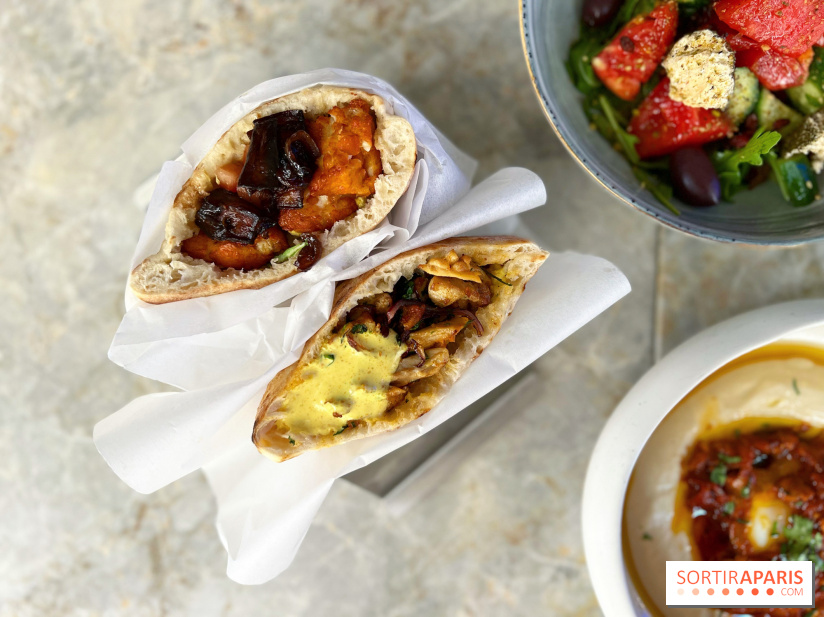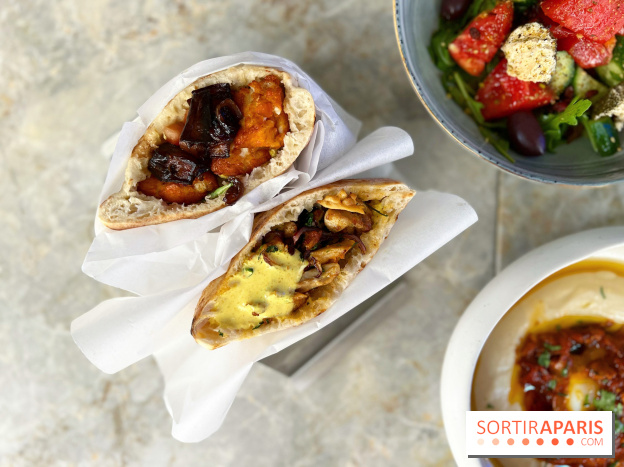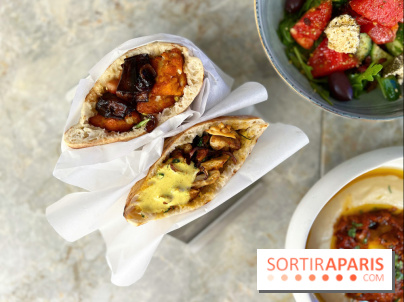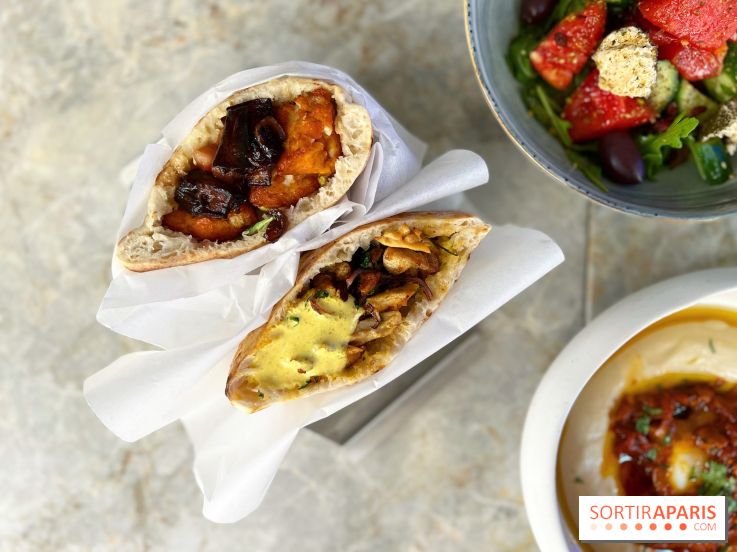 To accompany it all, lunch or dinner, we opt for a glass of wine, a cocktail or a bottle of Maccabeea israeli beer light. In the evening, Shouk switches to bistronomic ; a late hour during which the chef revisits his native land with creativity through plates to share between guests.
Celeriac shawarma, prawn shakshouka, grilled octopus and black eggplant cream, meat stew, calamari messabaha… we can't wait to go back to find out what Shouk has in store for us once night falls!
This test was carried out as part of a professional invitation. If your experience differs from ours, please let us know in the comments.